Year End Review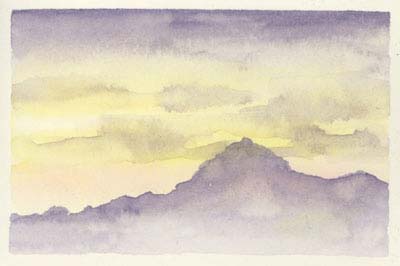 Mt. Tamalpais
This little painting is 1.5 x 2.5 inches, in the moleskine journal as are all my sketches.
I used to think that nothing ever happened in my life, then a few years ago I began ending each year by reviewing my sketchbook journals and making a list of all the significant events that came along. What I discovered, to my amazement, is that many things do happen to me, and most of them are good.
Somehow the routine of life tends to dull our memories of the unique moments we've experienced. Life seems more exciting to me now even though nothing has actually changed!