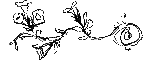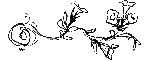 Welcome!
Travel Sketching, Sketchbook Journals, Sketching Instruction & Inspiration
Interested in travel sketching, sketchbooks, and other illustrated journals?




If you're a sketchbook junkie you've come to the right place!
Trumpetvine Travels is a resource for the study and appreciation of personal sketching to enhance our travel logs, illustrated diaries, nature journals, art projects, sketchblogs and more.
Learning to Sketch?
Starting out with travel sketching can be daunting but once you get started you will find it is fun and rewarding. Sketching enhances and adds richness to our travel experiences. There is no better way to really see and appreciate where you are, and you will remember the day long after photos are forgotten.
Try these articles to get started:
Featured Travels
Make a Sketchbook
Search the Site